The Archer - Sagittario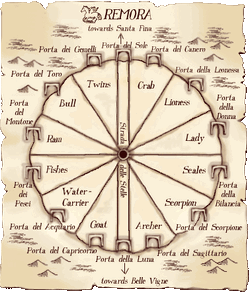 Motto
"Difendo la città alla fine" - I defend the city to the end
Main Street
Via dei Cavalli
Symbolises
Straightforwardness
Patron Saint
Sebastian
(Feast Day - 20th January)
The Archer is one of the Twelve Contrade of Remora[1]. The Archer can be found in the southern part of the Remora.
In 1450, the Archer's horse was Rincorsa.
Known People of the Archer
Edit
Notes and References
Edit
All the information in the template is from here
Ad blocker interference detected!
Wikia is a free-to-use site that makes money from advertising. We have a modified experience for viewers using ad blockers

Wikia is not accessible if you've made further modifications. Remove the custom ad blocker rule(s) and the page will load as expected.